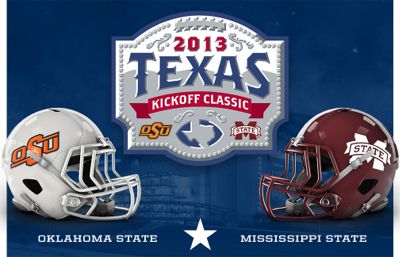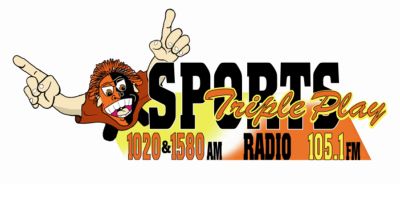 Join your friends from Triple Play Sports in Houston this Labor Day Weekend as the Oklahoma State Cowboys kickoff the 2013 season against Mississippi State.
Our Trip includes deluxe round trip motor coach transportation from Stillwater departing August 30th and returning on September 1st.
2 Nights accommodation at the JW Marriot Hotel located in Houston's exciting Galleria district.
Round trip transfers from the JW Marriot to Reliant Stadium for the game.
Just $345 per person (double occupancy), limited availability.
For more information, call Pat at 405-377-5325 or to reserve your space, click the link.
Kickoff Classic Registration Form
The Morning Scramble weekdays 7 am – 9:30 am with Steve Daniels
Robert Allen & Friends weekdays 9:30 am – 1 pm
Join Steve Daniels & Casey Kendrick every Tuesday, from 8 to 8:30 for Sportsline…Just think of it as a lighthearted look at the world of sports
TV-31 @ 1 airs on Triple Play Sports from 1-3 every weekday afternoon, with host, TV-31's Casey Kendrick. This fast paced show covers all the angles of Oklahoma State sports and a whole lot more!
The Afternoon Sports Drive weekdays 3 pm – 6 pm with Logan Gourley & Colby Daniels
Dan Patrick Show Mon-Thur 7-10 pm
Stillwater Jukebox with Tom Dirato, Sundays 6 – 8 pm
National sports reports from Fox Radio all day
Perry Maroons on 1020 KOKP, Blackwell Maroons on 1580 KOKB, and Guthrie Bluejays on 105.1 KOSB
OSU Cowboy Sports on 1580 KOKB