Weekday afternoons from 3:00 – 6:00pm with Jordan Woodruff and Chiko!!!
Weekly Lineup:
Monday:            Kevin Mccoy Guest Hosts from 4-6

Tuesday:          Jason Elmquist guest hosts from 3-5
Wednesday:    Tom Dirato guest hosts 4-6
Thursday:        Matt Fletcher or Christian Favalora guest host 3-4
Friday:
Weekly Shows:
Tuesday -   Spirit of the Outdoors(5-6)
Thursday -  Hoops Thursday(4-5)  NASCAR Total Access(5-6)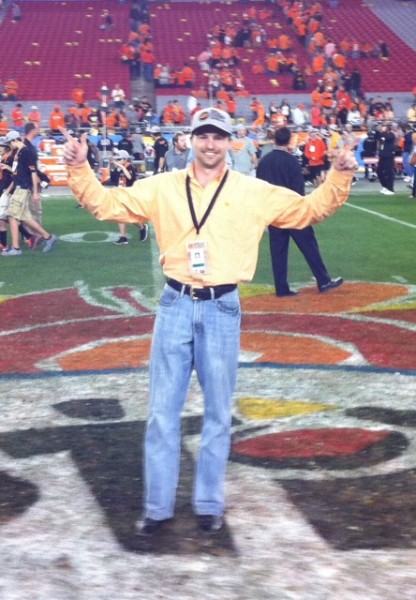 Jordan Woodruff, has been a radio personality for seven years doing everything from music to sports. A graduate of Oklahoma State University with a Broadcast degree, he is doing what he loves. He is often referred to as the "King of Random Information" for his ability to know useless facts. Jordan is a native of small town Gans, Oklahoma and brings the country to Triple Play Sports every day.